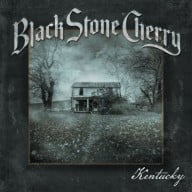 Black Stone Cherry headline the upcoming Ramblin' Man Festival's Sunday night so what better track to release a video for than "The Rambler"? Some guy who's apparently well known in the US or something, Billy Ray Cyrus, plays the titular wandering individual. The clip was directed by fellow Kentuckian, Blake Judd (Shooter Jennings, Blackberry Smoke).
The band tell us:
The Rambler has been an incredibly special song to us from the beginning and we knew the video had to be equally as special, but not overly dramatic. Simple and effective. We're honoured to have Billy Ray Cyrus play 'The Rambler', as well as the many amazing actors and team it took to make this story come to life. We hope this special song and video hits a chord with you, like it has for us.
Cyrus added:
If you are ready to hear a great band with an incredible song, hit play. I was honoured when they asked me to bring 'The Rambler' to life. Make something real? Hell yea. I'm in!