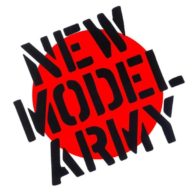 Absolute flipping legends New Model Army have been on the go since I was a nipper and are on the live circuit again including a stop-off at the Engine Shed in Lincoln on May 5th.
A band that have hopped and skipped around being pigeonholed (rock, metal, goth, punk… who cares?) they've managed to stay fresh and entertaining for a remarkable number of years.
Lincoln / Lincolnshire outfit Band From County Hell have been confirmed as the support act.
Ticket details:
Thursday 5th May 2016 – LINCOLN, Engine Shed
Box Office No: 0844 888 8766
Website – http://www.engineshed.co.uk/gigs-and-live-music/2016/may/5/new-model-army/
Tickets – £20.00